Mobile Harbor Crane
Improper installation, misaligned or worn rails can lead to excessive vibration during the crane travel, resulting in load concentrations and the resultant fatigue stresses. The complete health monitoring of the cranes can be complex and expensive, however vibration measurement at key positions can provide an early warning and trigger preemptive measures to be taken.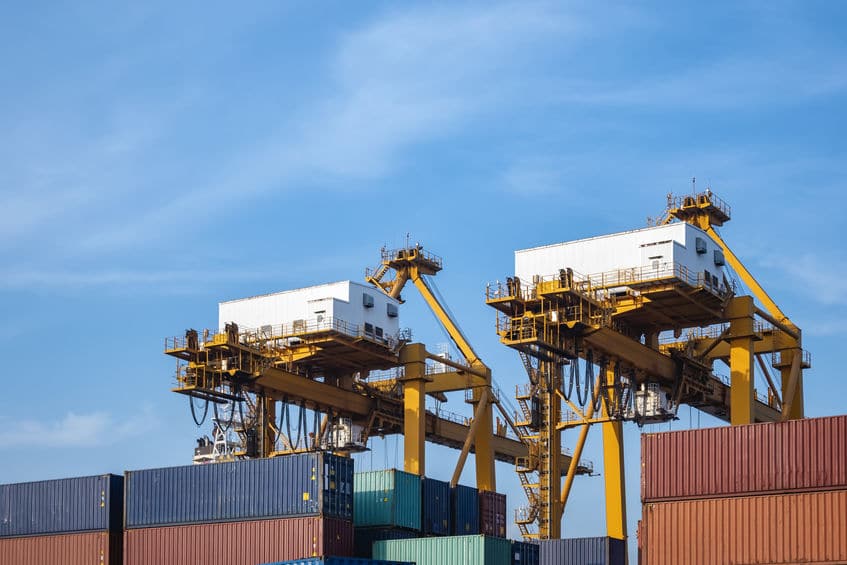 advantages
Quick and easy assessment of vibrations
Permanent remote monitoring
Alert sent by SMS and/or email
 USE CASES
Crane Rails Monitoring
Improper installation, misaligned or worn rail, missing clips, worn pads or incorrect crane alignment can give rise to failures or faults. Continuous monitoring of vibration levels at different locations on the crane (typically above the wheels of the trolley) allows for the detection of early degradation based on increased vibration levels or particular trends.
The integration of our industrial accelerometers allows for the monitoring of acquisition devices with global communication and the recovib.io platform is a perfect fit for this kind of permanent monitoring at outdoor unattended locations. Atypical vibrational phenomena can be detected and alerts generated (SMS or emails) allowing for intervention before degradation progresses too far.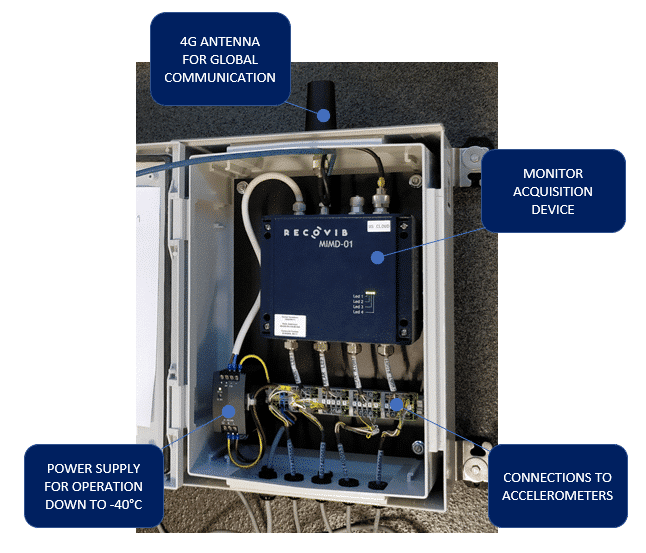 Contact Us

Need the help of an expert ?
You prefer to be called back ?

You have a question ? You need a quote ?