Vibration monitoring system
Based on our experience in electronic design, electronic and electrical assembly and on our existing products and modular RECOVIB.IO platform, we provide the following services:
Integration of our own sensors (or commercially available ones) with our monitor devices and our RECOVIB.IO platform to build comprehensive asset remote monitoring solutions.
Customization of our existing monitoring devices (e.g. modifications to accommodate a different type of input signal and another type of casing to accommodate other environmental constraints, etc.).
Design of custom monitoring systems based on customer requirements.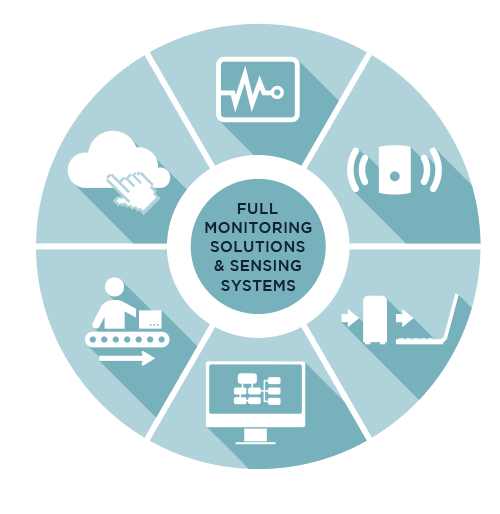 What we do
Electronic design (miscellaneous analog or digital interfaces, low temperature sensitivity, wide operating temperature range, high reliability, immunity to electromagnetic interferences and surges, etc.)
Embedded software design (local digital signal processing, miscellaneous communication protocols, features for high availability, etc.)
Enclosure design (layout, special surface treatment, etc.)
Design and wiring of electrical enclosures to host our monitoring systems
 Examples
SHM.DAQ
The SHM.DAQ is a 24-channel Industrial Acquisition System. Once powered ON the SHM.DAQ continuously acquires and pre-processes sensor signals. The processed sensor signal values are stored in local files (RAMDISK or solid state disk). These local measurement files are then made available to the user through the internet either directly (e.g. FTP access) or indirectly through a remote server. The remote server solution allows for larger data storage or further signal processing. The SHM.DAQ can also synchronize the acquisition process to a reference public time server (NTP – Network Time Protocol client).
The required customer's properties for the SHM.DAQ were as follows:
24 synchronized channels (4-20mA current loop)
Remote access through the internet (TCP/IP, FTP)
Low noise, high resolution (>22 bit)
Low power, fanless operation
Solid state storage capacity
Time-stamped acquisition
Compact and rugged design
-40°C to +75°C operating temperature range
Coordination with external lightning protections
The SHM.DAQ are used in integrated solutions commercialized by our partner company, Wölfel Engineering, i.e. the IDD.Blade and SHM.Blade.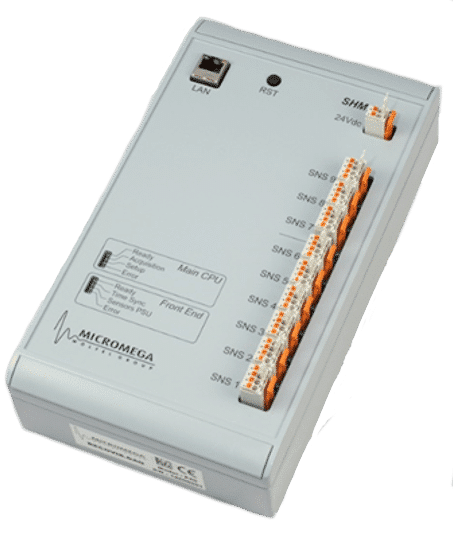 SHM.Tower
Depending on the location and operating mode of a wind turbine, the vibration load – especially of the tower – varies greatly. The monitoring system SHM.Tower records these loads via integrated sensors. The recorded data is evaluated directly and compared with threshold values defined in advance. Warnings can be issued if threshold values are exceeded. Thus, Wind Turbines under excessive stress can be identified immediately and countermeasures can be initiated.
In addition, in order to be able to decide on the further operation of a wind turbine after the design lifetime of 20 years, the remaining lifetime must be determined as accurately as possible. In particular, critical extreme conditions must be taken into account. With SHM.Tower, the evaluation for the further operation of your wind turbine is based on the fatigue loads that have actually occurred and thus not only on mere estimates. During the entire service life, the stored and directly evaluated data provides exact information about the consumed lifetime.
The SHM.Tower sensors and electronic components are installed in a compact casing for easy installation in the tower head of the wind turbine. In the energy self-sufficient operating mode, SHM.Tower can be integrated during construction and can thus bridge power failures of up to three months. Furthermore, the system can also be retrofitted on existing turbines.
The required customer's properties for the SHM.TOWER were as follows:
Embedded high resolution accelerometer
Possibility to connect an external sensor
Local alerting using isolated digital outputs
Embedded lightning protections for use in LPZ2
Remote access through the internet (TCP/IP, FTP)
Low noise, high resolution
Low power, fanless operation
Autonomy and storage capacity for 3 months
Time-stamped acquisition
Compact and rugged design
-40°C to +75°C operating temperature range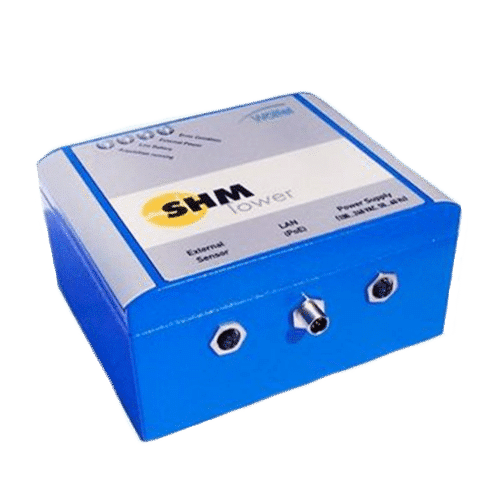 Contact Us

Need the help of an expert ?
You prefer to be called back ?

You have a question ? You need a quote ?